Expanding Phone Stand and Collapsible Grip for Smartphones and Tablets
Product Detail
Product Tags
Description
PopSocket not only make terrific phone grips and phone standing, they also make holding tablets and e-readers more comfortable and secure. Whether you place mobile holder socket on your Nintendo 3DS for gaming, your GoPro for a supplemental grip in the water, or on your bedroom mirror to hang jewelry, the possibilities are endless. If you attach two mobile holder sockets to your device you now have a convenient earbud-management system.
Datasheet
Net Weight: 16g
Material: ABS plastic
Colors: Black, white
Compatible devices: All mobile phone and tablets
Function: Mobile phone Holder for Safe Driving, NAVI and Music, Watching video, Playing games
Design custom MOQ: 50 pcs
Custom requirements: Picture pixels 800 * 800 or resolution 150 and above
Features
Secure mobile holder sockets grips for texting, calling, photos, and selfies – compatible with all phones and tablets.
Allows your hand to relax while securely holding your phone – never drop your phone again from lost grip.
Works in landscape and portrait modes for watching videos, web surfing, texting, gaming, group photos, FaceTime, and Skype.
Repositionable, washable adhesive sticks to most devices and cases.
Easy folding when you don't want use it, no need extra space for it.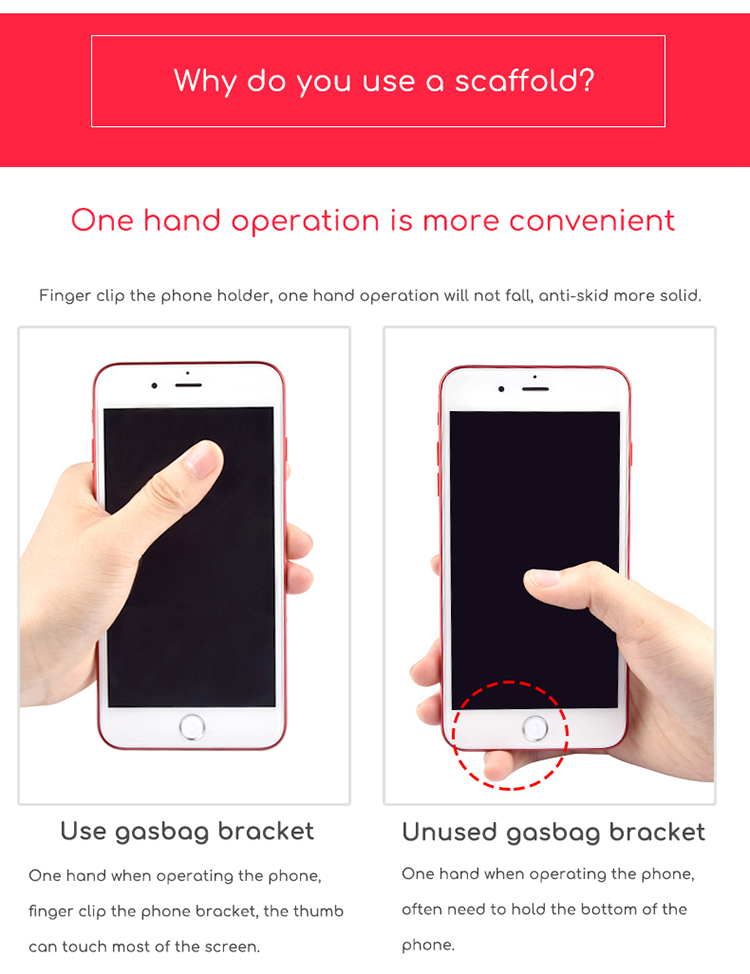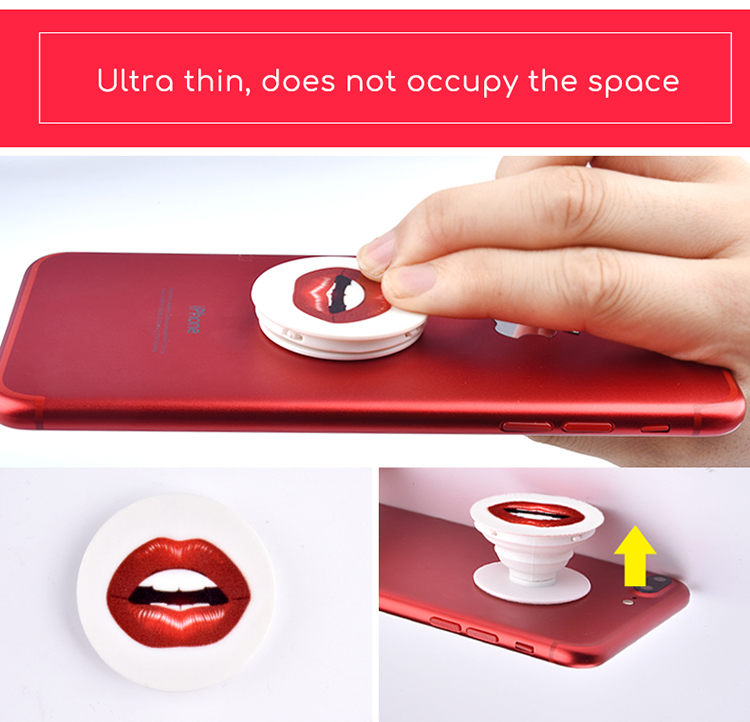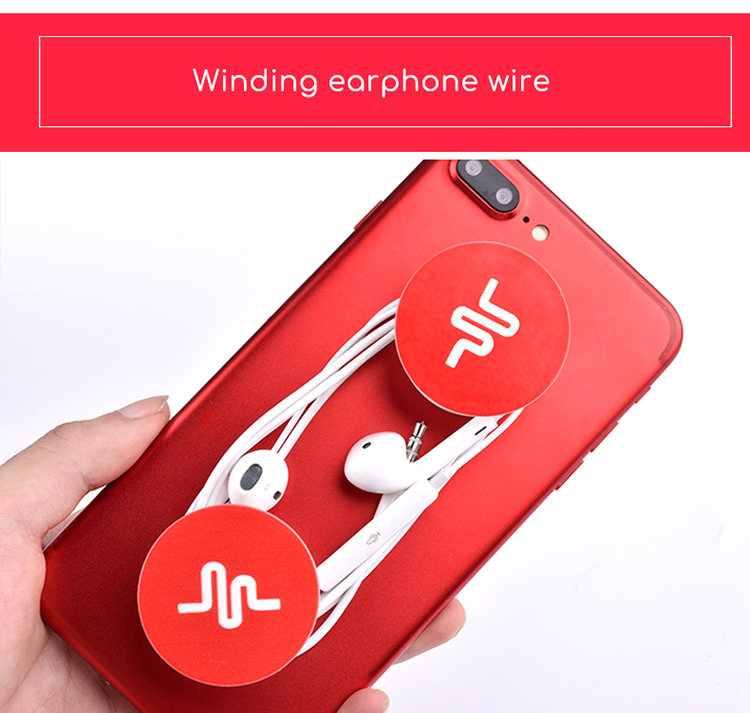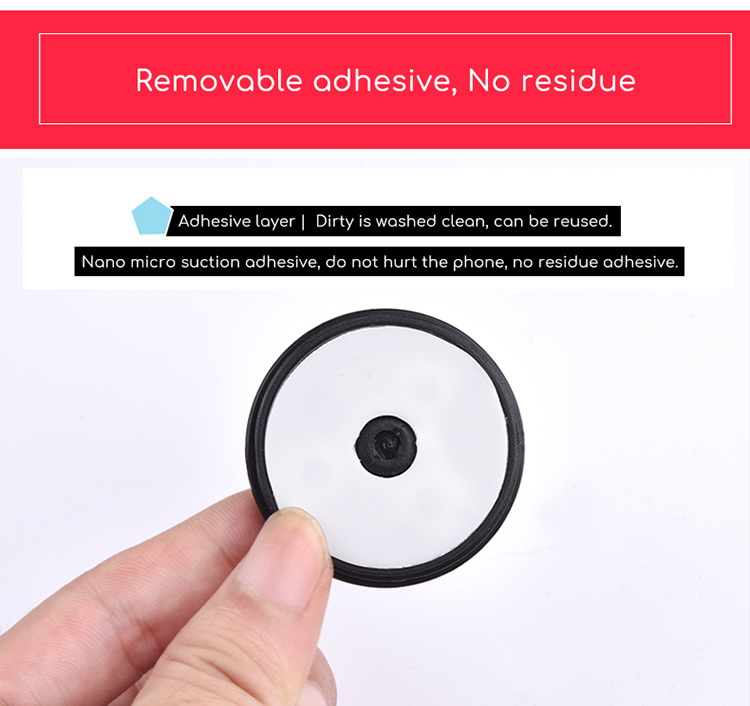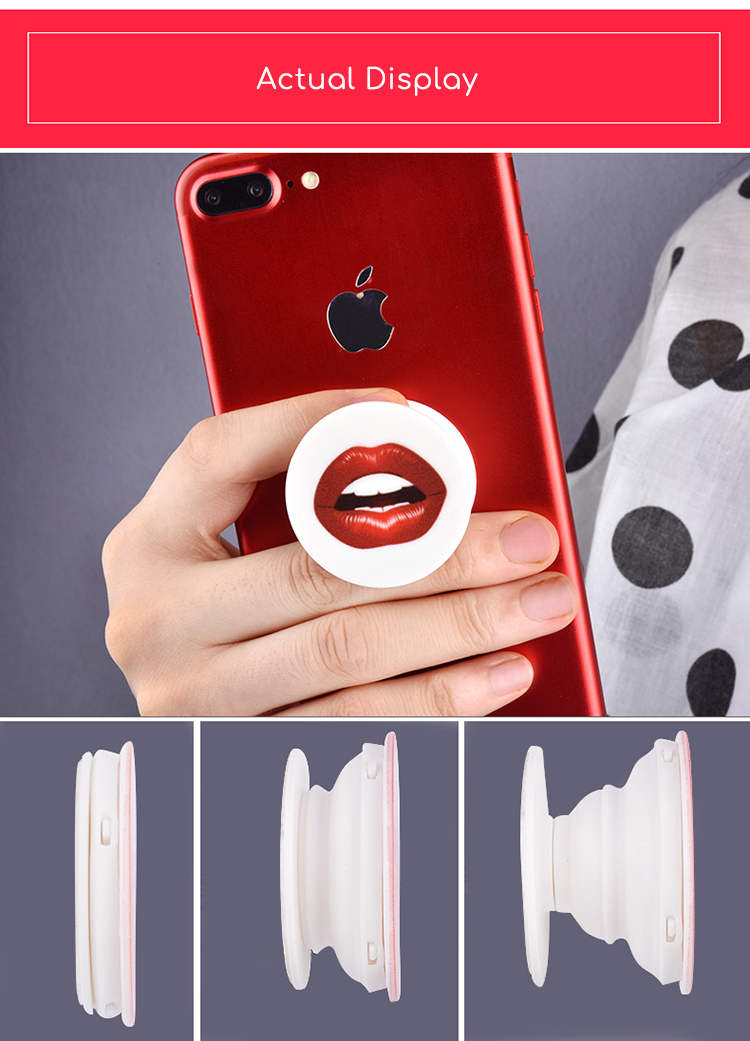 ---
Next:
3M70 Self-Fusing Silicone Rubber Electrical Tape for Protection of Terminating High-voltage Cables
---